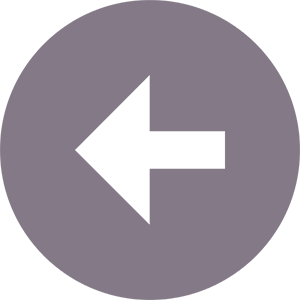 Back
About the Artist
Growing up as the middle child in a middle class family living in the middle of America (Kansas), Sheri spent her formative years moving from town to town every 2-3 years. (Later in life her therapist would point out she was like a tree without roots, in fear of falling with the next strong wind). She attended the University of Oklahoma with majors in fashion design, interior design and merchandising. Following college, she pursued a fashion design career to Denver, Louisville, and Dallas, finally settling in Chicago after falling in love with the city and meeting her future husband, Barry. Sheri married at age 31 and two years later gave birth to her beautiful daughter.
Sheri's emergence as an experiential artist began during her mid-forties. A few years prior, she entered therapy struggling to find a desire to go on. The unprocessed benchmark experiences of her life included the loss of siblings when she was five years old; the loss of the father she knew due to severe brain damage in a car accident during her teens; the loss of her mother in a plane crash during her twenty's; the eventual death of her father due to cancer in her thirty's; and the sudden death of her husband at age forty.
In therapy and through an intensive healing process, Sheri gradually discovered an imaginative little girl who was buried beneath her unprocessed pain. Soon after completing therapy and without intent, she suddenly began to draw naïve human figures expressing universal emotions. The experience was as if the images were somehow arriving through her.
She shared the first ten drawings with her therapist seeking understanding of what was happening. Within only a few months, and due only to word of mouth between mental health professionals, the demand for the artworks as tools for healing brought Sheri to leave her fashion career of 25 years to found The Fine Art of Feelings. At the age of forty-three, she began her life journey with "The Little Guys"
With the generous help of many clinical professional, Sheri translated the images into multiple product lines and created an experiential workshop for healing. The demand eventually spread across the US and into seven other countries. Vigilance to her personal healing and inner growth were critical to follow the unfolding journey created by the presence of "The Little Guys" in the world.
The Fine Art of Feelings closed ten years after opening due to a lack of capital needed for Sheri to transform the company from a one-woman business to a staffed organization in order to meet the ever-growing demand. Sheri returned to a deep person process to heal from this loss which included her first journey to Greece. It was during her third trip to Greece that she "received" the knowing that it was time to again offer "The Little Guys" to market and to do so under the name Eye Am Experience. Sheri founded her new company, happy to return to creating art and her known life purpose of creating artful avenues for self-discovery and healing at the age of sixty-seven. Her current intention is to live out her life following this life purpose.