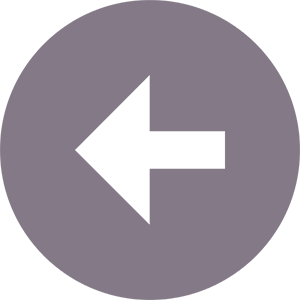 Back
Try An Exercise: Getting in Touch with Love
The following experiential exercise is designed to help you explore how you know love, in your life, with others and the love you are.
Exercise Reading:
LOVE IS THE VESSEL IN WHICH LIFE FORM EXISTS FOR THE EXPERIENCE OF LOVE. LIFE FORM ALLOWS A SEPARATENESS TO FEEL, KNOW, AND BE LOVE AND SO TO EXPERIENCE LOVE.
ALTHOUGH SEPARATED INTO LIFE FORM BY SPLITTING THE TOTAL ENERGY OF LOVE INTO SPECTRUM'S OF SEVEN ENERGIES, THESE ENERGIES (POWER, APPRECIATION, RESPECT, CREATIVITY, EMPATHY, ALIVENESS, AND SELF-LOVE) ARE STATES OF THE EXPERIENCE THROUGH FEELINGS.
A LIFE FORM REMAINS LOVE WITHIN THE VESSEL AND SIMULTANEOUSLY EXPERIENCES LOVE WITH SEPARATENESS. THE SPECIFIC SPECTRUM OF ENERGY GIVEN TO THE LIFE FORM CREATES UNIQUE DESIRE, LIFE VIEW, KNOWLEDGE, PURPOSE WITHIN THE VESSEL FOR EACH LIFE FORM. IN THE SEPARATENESS THERE ALSO CAN OCCURS AN ACCUMULATION OF LIFE STORY OR CIRCUMSTANCE THAT CAN INTERFERE WITH THE GIVEN SPECTRUM THROUGH ACQUIRED BELIEF. A FALSE FREQUENCY IS CREATED FROM BELIEF AS THE "REALITY BASED" FREQUENCY.
IN HUMAN LIFE FORM THE SEPARATENESS IS REFERRED TO AS SELF, THE FREQUENCY AS ESSENCE.
SELF =  I, ME, PERSON
ESSENCE = NATURE OF, WAY IN WHICH, BASE EXISTENCE
TO "BE" IS TO HAVE SELF EXIST IN OR FROM ESSENCE
WHEN AN ESSENCE EXISTING IN SELF JOINS WITH OTHER ESSENCES (FREQUENCIES), THE FULL SPECTRUM OF LOVE IS RECREATED IN LIFE FORM. EACH SELF CARRIES AND CONTRIBUTES ONE OF THE SEVEN FREQUENCIES FOR THE GREATER GOOD.
How to Get This Exploration Started:
  Begin by downloading and printing the "Eye Am Getting In Touch With Love" Instructions and Exercise Form below to use as a tool for this journey to love.
  Fill out the assessment about how well you know love by completing a simple statement.
To me love is…  (multiple choices are provided to complete the statement or you can create your own!)
  Please print out the Getting in Touch with Love Exploration Form and complete it by hand in a quiet and peaceful place. Something happens when your self-exploring comes through your hand onto paper that rarely happens on a computer.
  The Form will instruct you to make a list of the "objects" of your love (people, places, moments, things you do, or whatever you find within you!) and provide a way to rate how much you "feel" love for each "Object".
  Take it slow! Give your list and each thing on your list time and attention. There are no right answers – only what is true for you! Notice your responses, in your mind, body and heart.
Consider spending time over a week (or more) completing this exploration. No judgement, there are no right answers, just what is…and what is right now. Perhaps add to the experience by writing in a journal about your responses to entering into this exploration and about what is happening in the process. See if anything changes!
Most of All
Enjoy the Experience of the Love that you ARE!
click here to