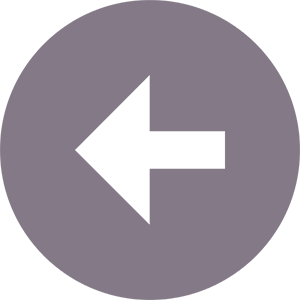 Back
Making "The Little Guys"
"The Little Guys" Sculptures appear to be simple but indeed creating and producing them takes time and careful determination. The artist often describes the manufacturing process much like that of divulging an authentic feeling for the first time, not so easy! Yet, their journey makes each one as special as those who eventually own them. Here's what it takes to make "The Little Guys" Sculptures…
It all started with a friends suggestion and a block of clay
Months after Sheri first started "receiving" the feeling drawings, a friend suggested she sculpt them. Sheri's response was, "But I don't know how to sculpt!". Sheri's friend reminded her that she hadn't known how to draw before the drawings arrived either!
Void of training, Sheri chose a water-soluble, self-drying clay, and a reduction technique. To her surprise, the first figure "emerged" out of the clay much like the drawings had come through her hand a year earlier. Once the first piece (Fear – probably no accident!) was sculpted, she meticulously sanded it to a highly smooth touch. Carrying the first little guy in her purse for nearly a year and allowing others to hold it gave Sheri valuable feedback. It was often difficult to retrieve, people attached to it quickly! Once people held it, they seemed to want to comfort it. This repeated experience convinced Sheri there was an added value to the three dimensional figures. She set about sculpting the Series of Nine, spending an average of eighty hours to complete each sculpture.
There is no mystery to the size, weight, or color of "The Little Guys" for it was determined by that first block of clay!
'The Little Guys" size range is:
5 1/4 – 7 1/4 inches in height
2 1/2 – 4 3/4 inches from side to side
3 1/2 – 6 inches from front to back
Weight per Piece:
Average of 1 1/2 pounds
The Journey of the Original Sculptures
The first reproduction incarnation of "The Little Guys" Sculptures, 1993-2005, occurred in Chicago. They were made of resin with a painted finish (not an earth friendly process). Sheri's supplier retired in 2005 and she was unable to find a new supplier in the US. The amazing story of how she first discovered and eventually found the perfect factory in Greece years later is here:"The Rebirth of "The Little Guys"
Made in Greece
When the factory owner in Greece first saw "The Little Guys", he thought producing them would be simple. In fact, it took nearly a year to complete the nine molds. When they were done, he said, "Not so easy after all!"
The mold making process is the most difficult part of production. Sadly, the original sculptures are usually broken or destroyed in this process. Each mold has an expected life span of no more than 100 pieces but can sometimes need replacement much sooner.
Made of Ancient, Natural Materials

"The Little Guys" reproductions are made of Pentili Marble dust from Mt. Pentelicus. Situated twelve miles northeast of Athens, Mount Pentelicus is easily recognizable from afar because of its extensive quarries, looking like wounds that will never heal. The mountain is famous for its flawless white marble that Golden Age Greeks used to build the Acropolis and it's monuments, 447-438 BC. It is a fitting material for "The Little Guys" as their mission is to return their "holders" to an original state of authentic feelings that was lost over time.
Choosing the Color for "The Little Guys"
Great care was taken to replicate the color of the original sculptures. That required finding the perfect mix of varied colors of marble dust to reach a perfect match. In the end, "The Little Guys" color is derived from a mixture of five different colors of marble.
Making the Reproductions – One Piece at a Time!
The marble dust mixture is poured into each individual mold. Because they are made of natural stone, the color can vary slightly so each set of nine is being produced as if they are siblings. They are born together, separately travel through each phase of the production and are reunited at the end of the process.
Mold making and color matching require incredible skill. Yet, it is the added skill and patience of human hands that plays the final critical role. To achieve the fine finish and smooth texture, each piece is carefully hand sanded to perfection. This is what makes each and every sculpture unique! No two are ever alike. In the case of the "Grief" Sculpture, each little heart is hand painted. Finally, because the purpose of the sculptures is as interactive tools, each piece is hand dipped twice in hot, clear wax to enable cleaning after repeated use.
From pour to finish, each of "The Little Guys" reproductions takes one full day to produce. Not that simple!
Last, the journey of nearly 8,000 miles and beyond from Athens to our wonderful customers in the US.
"The Little Guys" are now ready to serve Humanity!