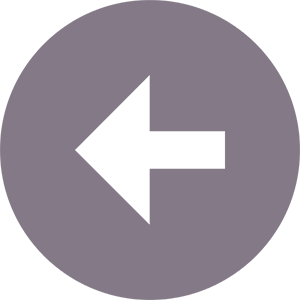 Back
New Products on the Horizon
New Product Development is driven by Demand:
The products below were offered for sale by The Fine Art of Feeling from 1993 to 2002. Each product was utilized in clinical testing and proved to be a powerful tool within the therapeutic or healing process. Eye Am Experience wishes to return these products to market and will do so based on demand. To start production on any product requires only a few committed customers willing to place advance orders. If you are interested in one of the products below and would like to become an "Angel Customer," please contact the artist to let her know!
Join our mailing list to receive announcements and special offers about the release of new products.
"Self-Discovery" – A Book of Experiential Drawings

This 11 x 11 inch, spiral-bound book contains forty of "The Little Guys" drawings received by Sheri Herr in 1992. Their unexpected arrival brought with them the new yet undeniable awareness of Sheri's life purpose – to create artful avenues toward self-discovery and self-love.
First published in 1997 by The Fine Art of Feelings as a prototype for clinical testing, the book became a tool for self-exploration, discussions with children, and a companion for journaling. In addition to the initial pencil drawings, a few color works will be added to the next publishing.
Here is a small sampling of "The Little Guys" drawings that will be included:
"The Little Guys" Art Cards
The publishing of The Self-Discovery Book above facilitates the further use of the forty images mounted individually on 11 by 11 inch card stock to create a set of forty "Little Guys" Art Cards. Packaged in a bookshelf-size box, each containing ten cards.
"The Little Guys" Photo Cards
Due to demand, proto-types of these cards are now in clinical testing. 
Enjoy the three-dimensional feel of "The Little Guys Sculptures" in this two-dimensional product! A set of nine cards, each containing one of "The Little Guys" from the Sculpture Series. These cards are easy to transport, shipped in a bookshelf box, and can be used with many clinical techniques or as focus works for individual journaling or processing. The Photo Cards are an affordable way to enjoy "The Little Guys" Sculptures.
"The Little Guys" Print Collection
This Collection consisted of ten 19″ x 24″ high-quality prints. They are reproduced with graphite color ink on Strathmore paper to replicate the original pencil drawings. Often mounted on boards for use as focus pieces in group therapy sessions, they are equally as powerful and framed to create a healing environment.  Sold individually or as a set.
The Collection includes the following Titles:
Behind the Wall, Co-Dependency, Overwhelmed, Abandoned, Crumbling, Shame,
Fear, Rage, Entombed, Lonely, and Spirituality
Limited quantities of the Prints below are available by special order.
To order: contact Sheri Herr